MNU – going global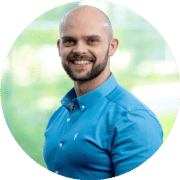 The client
MNU is a world-renowned evidence-based online nutrition course. They have a global client base and operate in 45 countries. MNU has helped hundreds of people around the world by evaluating the whole spectrum of a client's lifestyle and then tailoring a bespoke solution to their needs.
How we help
We provide monthly bookkeeping services which include:
Full processing of all revenue and expenditure
Balancing of the monthly management accounts
VAT advice and returns for international commerce.
Payroll for MNU's employees
Pension legislation and HRMC reporting
We offer MNU a tailored service which allows it to focus on growing its global market.
Expert Advice
We're also the resident 'accounting expert' on the MNU mentoring lab which is an online professional development and coaching platform for practitioners and nutrition enthusiasts. The lab has over 900 members worldwide. We've carried out a number of online guest expert lectures giving advice to small businesses and individuals.
And had excellent feedback!
What they say
'Since having Kathryn involved our finances have been more organised than ever before. In addition, she manages the setting up of our new employees on PAYE as well as processing our monthly payroll and pensions."

"Kathryn has also been a great help inside our educational platform, the Mac-Nutrition Mentoring Lab; she has delivered a series of business-related presentations on accountancy topics including self-employment, registering a business with HMRC as a sole trader or limited company and when to pay for accountancy services."

Martin MacDonald – Founder of Mac-Nutrition Uni